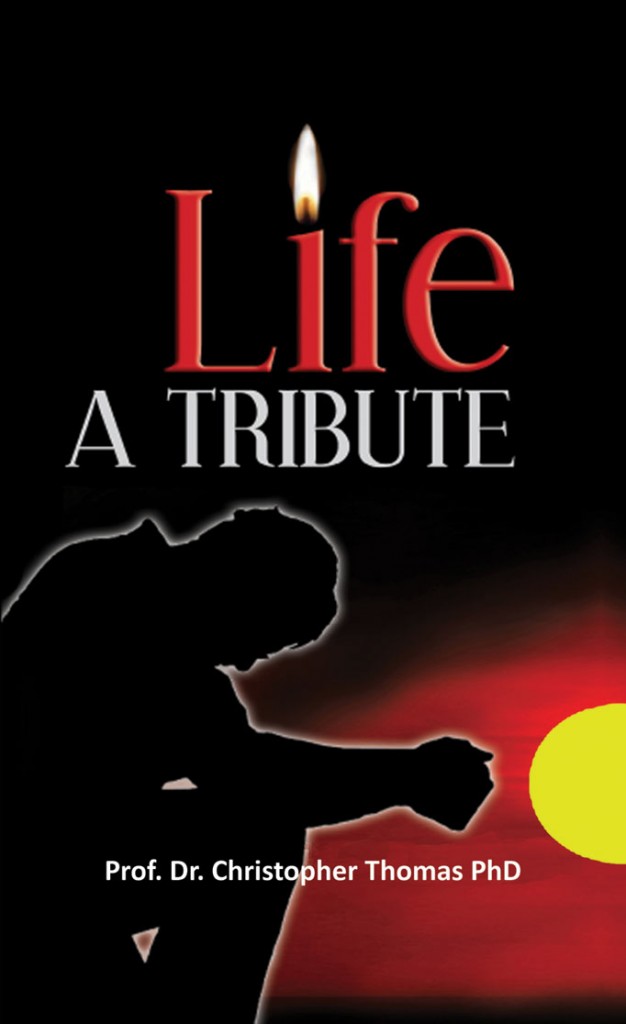 Authored by Prof. Dr. Christopher Thomas PhD
English
ISBN : 978-93-80151-29-8 – Hard Copy Indian Edition
ISBN : 1451588127 – Hard Copy International Edition
ISBN : 9781476267302 – E-Book International Edition
Foreword by: Rev. Fr. John Peter, Chennai – India.
Download E-Book Indian Edition
Download E-Book International Edition FREE
WHAT THE AUTHOR SAYS
This book is produced on the central theme "We have good reasons for Hope, when God is our priority # 1"
God for us in life is not just a choice but a necessity. For those, who dare dispute the very existence of God, judging prejudiced that it is science that holds explanations and the decisive last word on disputed core issues of the intricacies of nature, whether or not they had succeeded so far in proving everything comprehensively on each reality man had been probing so long – inevitably the big questions on the origin of the universe and man's own evolution into the present being – this book should show the right direction.
For the vast majority of humanity who believe in God, and acknowledge man as God's creation, according to His will, for His predetermined purposes on earth, this book will provide inspiration.
If some people accept as true that man is created from dust into which God bequeathed His breath of life and made him whole – a living being, to others it can be a different theory. Though, this concept of the soul may differ even from religion to religion, all of them agree on one point that Man is a Creation of Almighty God, and man's earthly demise is not an extremity in itself, without which even the existence of any religion is meaningless and unworthy.
SYNOPSIS
Mahatma Gandhi had said, "Peace will not come out of clash of arms but out of justice lived and done." The world learned this essential time tested fact from history giving enhanced momentum for human rights values.
Formerly, religions strategically helped to complement wisdom in human values. Accordingly we are given believe that ultimate truth is consistent and eternal, the truth that God Almighty is the creator and sustainer of this universe in which we humans are much less than a miniscule. Beyond the realm of religious, political and social exploitation and rat races, something personal, something private is existent what we call faith and it is this faith providing us the drive and passion for life. Read this book to understand such aspects and our corresponding human duties to Almighty God.
If you like a personalized autographed copy from the author (In India only) please contact.