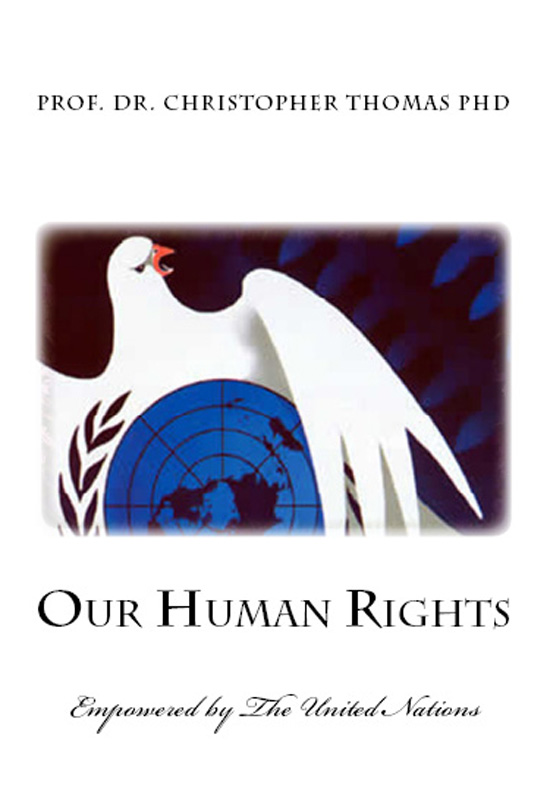 English
ISBN: 9781470018016 International Edition
ISBN: 9781476285320 E-Book International Edition
Download E-Book Indian Edition
Download E-Book International Edition FREE
Receive your autographed copy of the book from the author (In India only)
WHAT THE AUTHOR SAYS
With a strong belief in imparting explicit awareness on all areas of proficiency to the mass with a primary desire of creating stronger social bond and progress within humanity, the author has written several books on varying subjects, which include, Learning about Life; Winning Wisdom; An Ideal Society; Life a Tribute; A Shortcut through the Bible; This Incredible Universe; etc., which deal with psychological, philosophical, social and religious aspects of persons and their interface with society on a customary basis.
And now, through this concise edition, the author is attempting to inscribe some of the most important aspects of Human Rights, in which subject precisely his extensive researches qualified him for the doctorate.
Dr. Thomas believes that these are some of the vital areas where common man is still in dark and at the same time, subjects everyone must essentially know in order to strengthen and enjoy life to the fullest, while purposefully retaining individual dignity.
Human Rights, as a vast global subject, is difficult to be summarized into a small volume like this but the author has taken special care to include essential matters concerning our day-to-day life in order to help the reader in the best possible way.